Benefits of UNISON membership
---
Why join UNISON?
As a UNISON member, you can:
Access advice, support and help


Get a say in the policies that affect you


Join over 1.3 million public sector workers


Enjoy great benefits such as free legal help

Legal Services
UNISON provides quality legal services for employment-related and non-work issues at no extra cost to members and their family. In fact, UNISON provides the broadest range of legal help to union members in the UK.
---
Thre for you - Welafre charity
Members experiencing financial and emotional difficulties can contact our welfare charity, There for You, which provides a confidential advice and support service for members and their dependants.
---
UNISON Living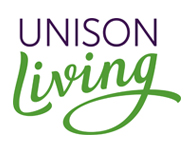 We are always looking out for you when you're at work, but there's much more to life. So UNISON Living is here to help you get the most from your own time too.
Benefits include:
Travel
Travel insurance


Croyde Bay Holiday Resort


UNISON Travel Club


Family
Insurance Plans


Shopping Disounts


Transport
Car Insurance


Breakdown cover


Vauxhall Partners


UNISON Drive


Health and Wellbeing
Health Plans


Dental Plans


Vision Express


Money
Home Insurance


Pre-paid cashback card


Lighthouse Financial Advice


UNION Energy